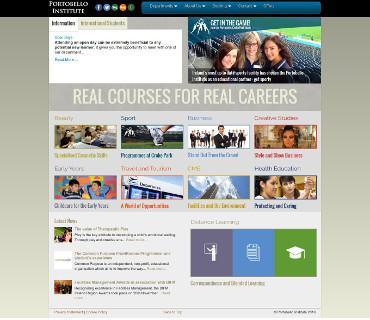 Portobello Institute, Ireland's leading private training college prides itself on offering intensive post leaving certificate training to students of all ages. Established in 1981, the Institute has successfully established itself within the market place as an exceptional college choice with notable success rates.
Development of a the website to allow staff to add and edit courses and work with the existing booking process with unique course code system.
• Joomla 3 Website Development
• Responsive
• Custom Contact forms
• Custom E-Commerce System to allow custom course codes and unique booking process
• API Development to pull course information to other subsites.
• Realex Payment Gateway
• Maintenance and Support